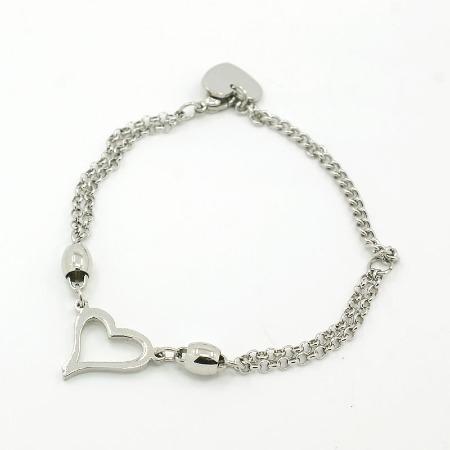 $17.00
$0.00
304L Stainless Steel Heart Bracelet
This beautiful stainless steel polished heart bracelet features a chain design.
These bracelets are made of 304L stainless steel and can be buckled easily.
This modern bracelet features a lobster claw clasp.
Material: Stainless Steel
Style: Chain Bracelet
Bracelet Size: approx. 200 mm long
Heart Size: approx. 13 - 15 x 11 - 20 x 1 - 2 mm
Please be aware that the 
colour, shape & size may differ slightly from the actual photo shown here.
Colours also may vary slightly due to the colour calibration of each individual monitor. 
Any questions just ask, happy to help.