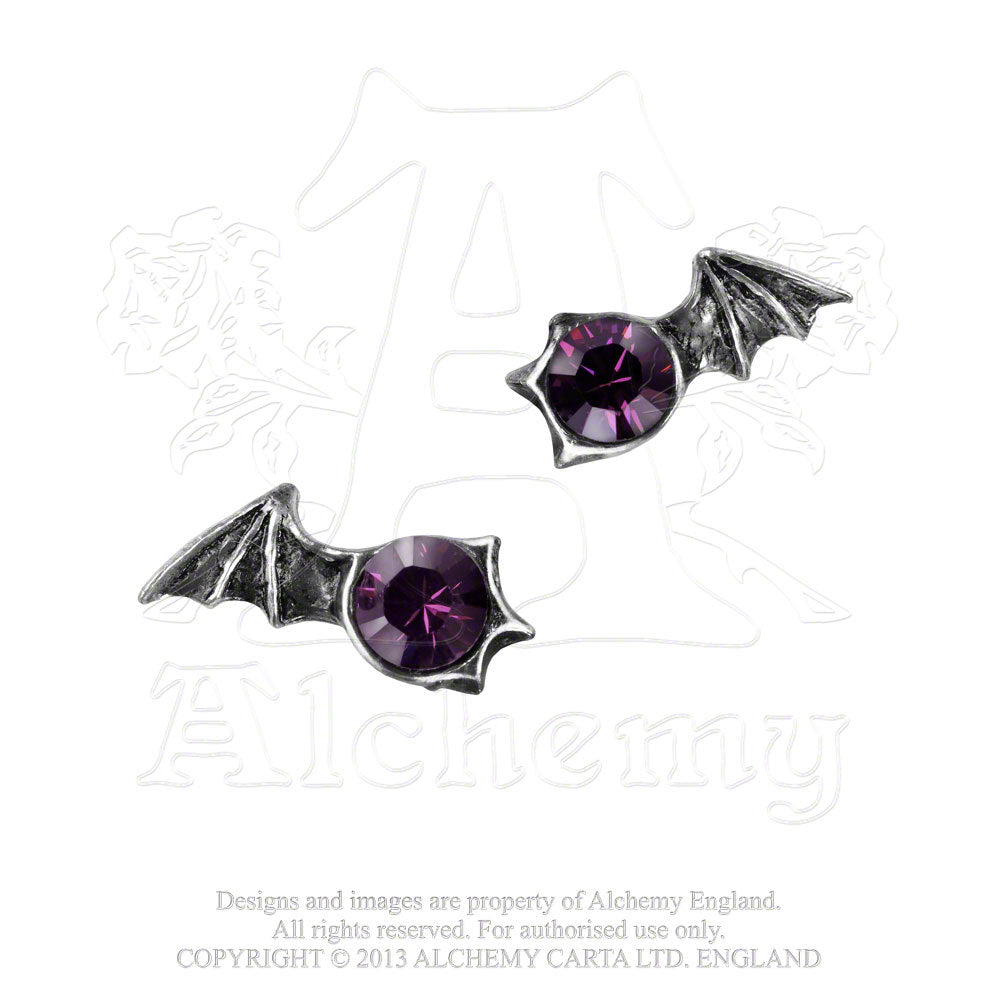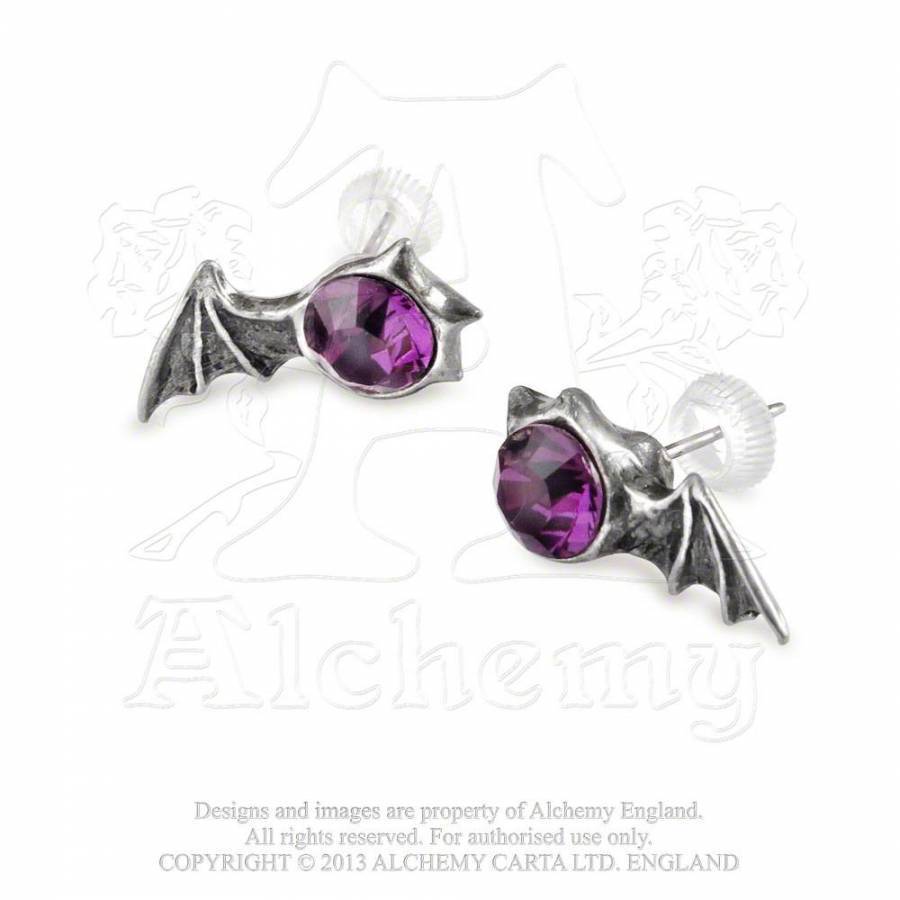 $30.00
$0.00
Alchemy Matins Earrings-Pair
The name of the night prayer service in the Roman Catholic and Eastern Orthodox churches, and the time when bats are out to play! 
These creatures of the night, are sold in pairs on surgical steel earring posts.
Approximate Dimensions:
Width 0.75"/1.9 cm x Height 0.31"0.79 cm x Depth 0.63"/1.6 cm
Type:
Earrings - Sold as a pair
Materials:
Fine English Pewter with Swarovski Crystal
Please be aware that the 
colour, shape & size may differ slightly from the actual photo shown here.
Colours also may vary slightly due to the colour calibration of each individual monitor.
Any questions just ask, happy to help.