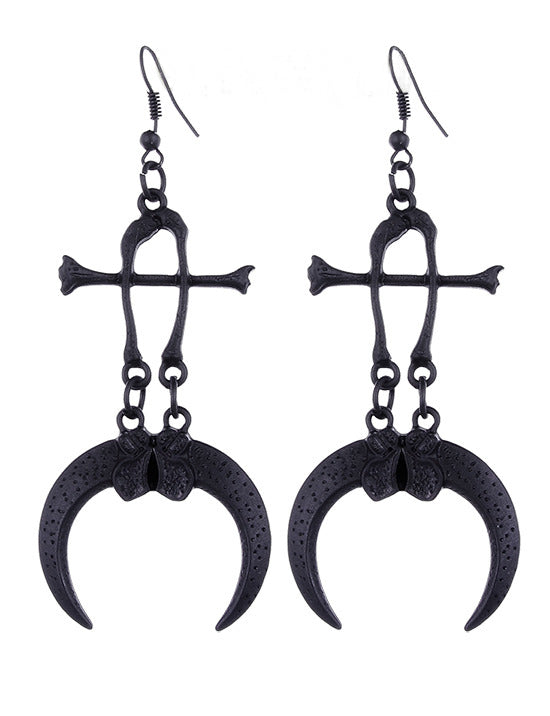 $17.00
$0.00
Claws & Bones Black Gothic Earrings
Claws & Bones, what more could you need for an evening of hexing your enemies.  
Earrings have a crescent made of raven's claws. 
The top part of earrings is made in the shape of tibia bones.
 Jewellery in matte black color with grunge texture. 
Measurements:
Height: approx. 7 cm
Please be aware that the colour, shape & size may differ very slightly from the actual photo shown here. 
Colours also may vary slightly due to the colour calibration of each individual monitor.