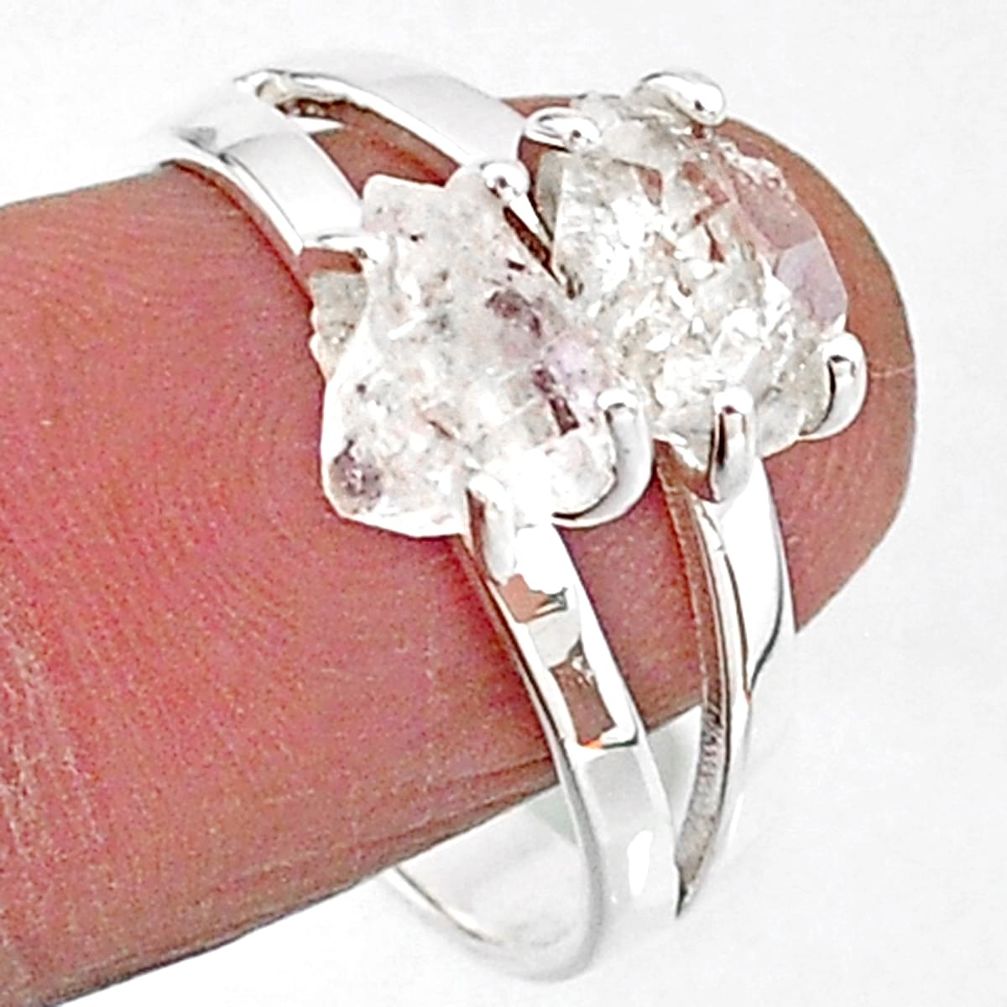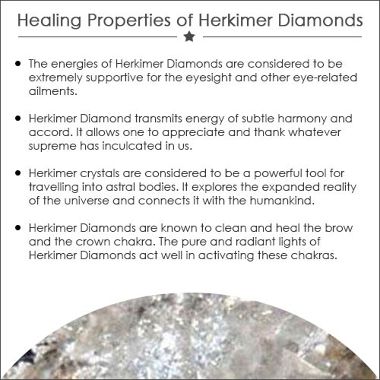 $44.00
$0.00
5.38cts Natural Herkimer Diamond 925 Sterling Silver Ring - Size 9 - 7039
Handmade Herkimer diamond ring, perfect for everyday wear.
Handmade polished sterling silver ring with natural Herkimer diamonds.
Each stone is wrapped with 4 prongs keeping them safely in place.
Herkimer diamonds will vary in exact colour, shape, and size since they are natural.
Herkimer Diamonds are a special type of crystal quartz.
The "diamond" in its name is due to both the clarity and natural faceting, unlike any other crystal quartz.
These beautiful crystals possess a double termination of points and can have up to 18 total faces!
Herkimer Diamond Meaning:-
Most powerful of all crystals
Master healer
Clears Negative Energies
Releases Trauma
Manifestation Amplifier 
Primary Stone:  

Herkimer Diamond

Metal Type: 925 Silver
Colour:  Clear/White
Style: Ring
Design: 
Stone Weight (Ct): 

5.38

Weight (Gms):

3.84

Size (mm):  approx: 
Ring Size (US): 9
Please be aware that the colour, shape & size may differ very slightly from the actual photo shown here. 
Colours also may vary slightly due to the colour calibration of each individual monitor.
Any questions just ask, happy to help.