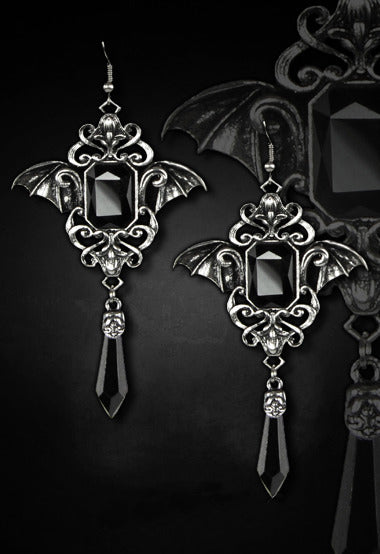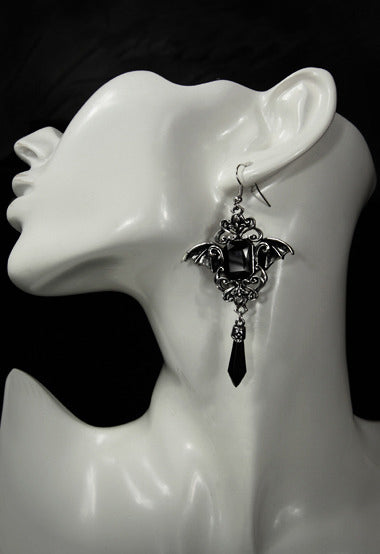 $17.00
$0.00
Dark Evening "Gothic Bats - Black" Earrings
Gothic earrings with bat wings.
Decorated with black stones and surrounded by ornaments.
Earrings have a long, teardrop shape bead.
Earrings are fitted with ear wires.
Made of alloy.
Measurements:
Length of the gem: approx. 1.4 cm
Total length: approx. 7 cm 
Weight of one earring: approx.10 g
Please be aware that the 
colour, shape & size may differ slightly from the actual photo shown here.
Colours also may vary slightly due to the colour calibration of each individual monitor.