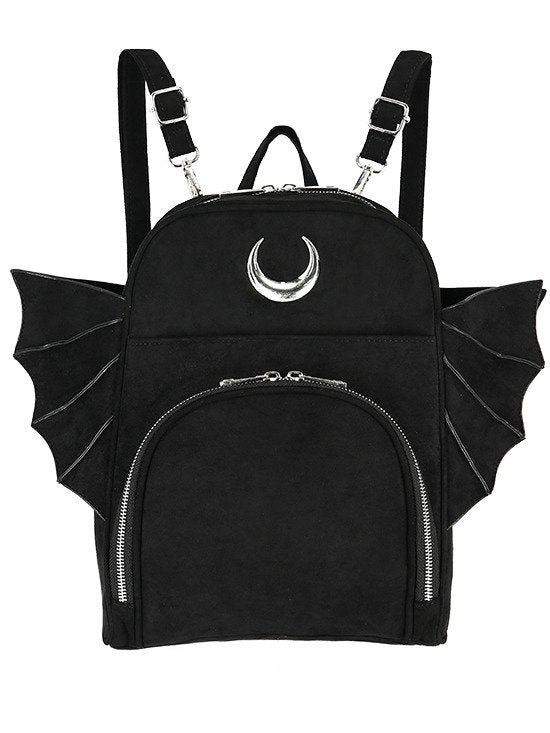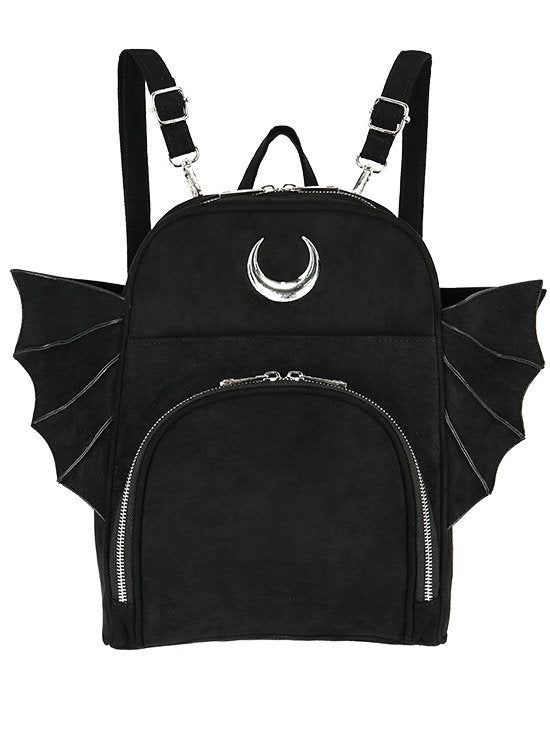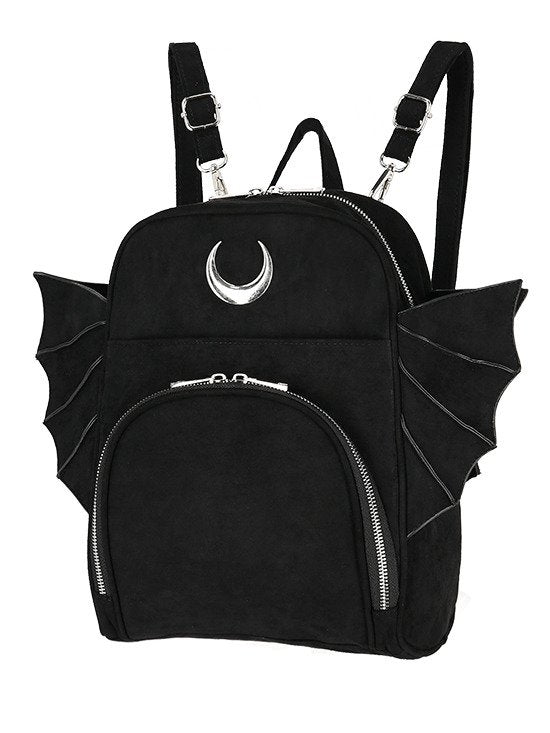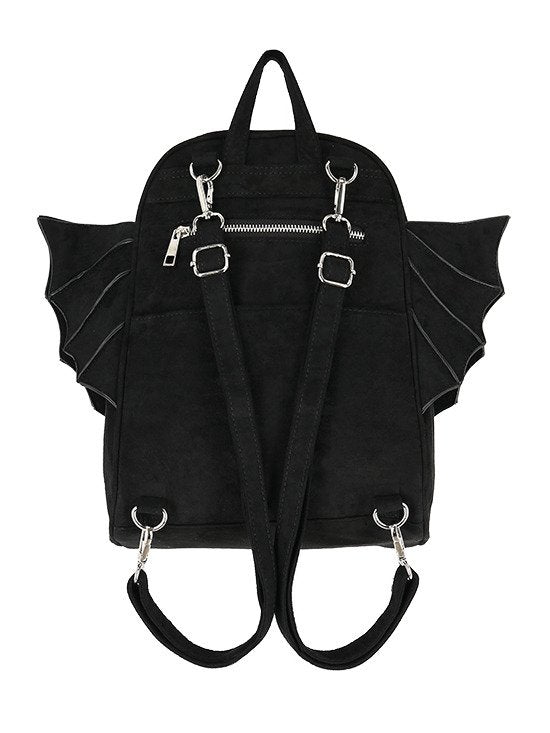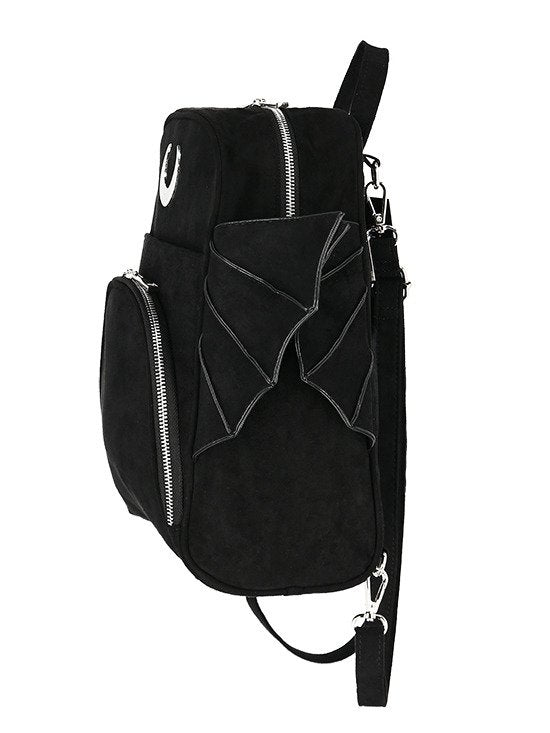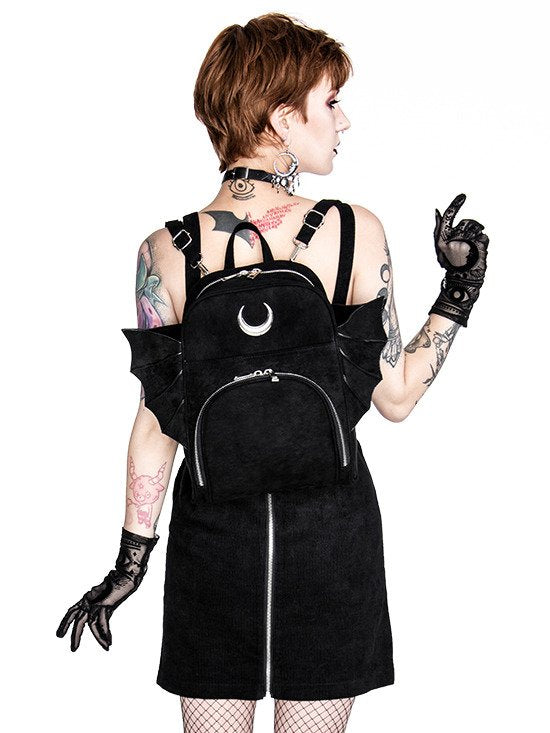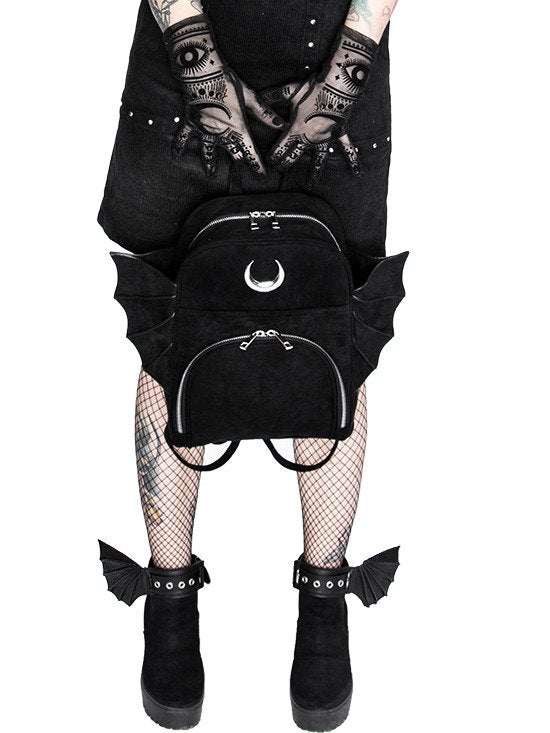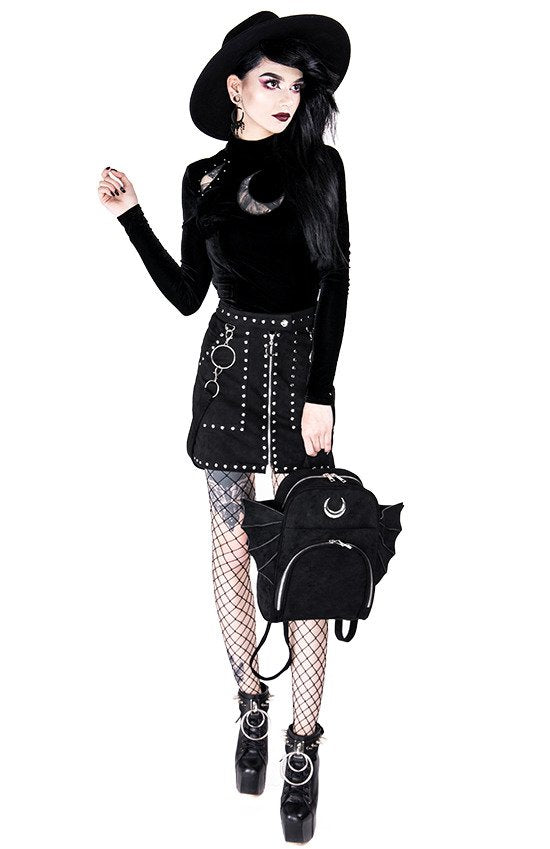 $79.00
$0.00
Elegant Goth Backpack
Elegant Goth Backpack
The Elegant Goth backpack from Restyle is an excellent daily companion. 
Metal Crescent adornment stands out against the timeless black background.
 Bat Wings placed on the sides define the Goth Girl Look
with its functional design and Lavish Deep Black Suede Fabric.
Carry yours with the adjustable shoulder straps with all of your essentials
in the spacious main pocket.

Make this instant treasure the accompaniment of your Gothic Style routine!

-size 30 x 25 x 11 cm
-material: Suede (100% vegan)
-internal details: black lining with two pockets
-four roomy pockets on the exterior design
-detachable, adjustable shoulder straps and a handle
-zipped top with moon charms
Please be aware that the colour, shape & size may differ slightly from the actual photo shown here.
Colours also may vary slightly due to the colour calibration of each individual monitor.
Any questions just ask, happy to help.