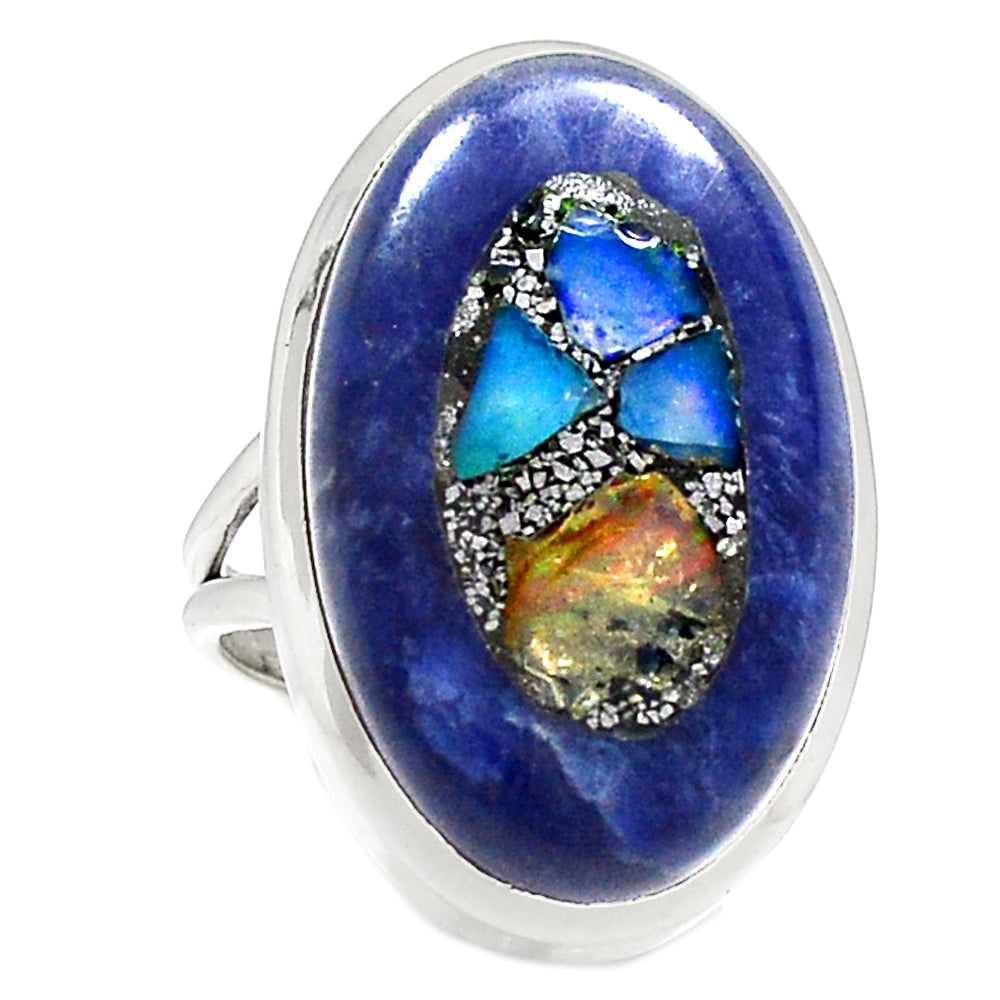 $50.00
$0.00
Ethiopian Opal In Sodolite 925 Sterling Silver Ring - Size 7
925 Sterling Silver Ethiopian Opal Ring in Sodalite and created with beautiful unique
All the Natural gemstones are glowing with energy.
The Opal, the "Eye Stone. is like lightning in a rainbow, it flashes its brilliance with even the slightest movement and claims notice by all who witness its phenomenal "fire."
This is a stone that inspires love and hope, innocence and purity, luck and happiness!
This piece is hallmarked 925 on the ring band.
Gemstone(s):
Ethiopian Opal In Sodalite
Total Weight: approx. 7.5 grams (including gemstone & silver)
Setting Metal:
925 Solid Sterling Silver (not plated)
Please be aware that the colour, shape & size may differ slightly from the actual photo shown here.
Colours also may vary slightly due to the colour calibration of each individual monitor.
Any questions just ask, happy to help.