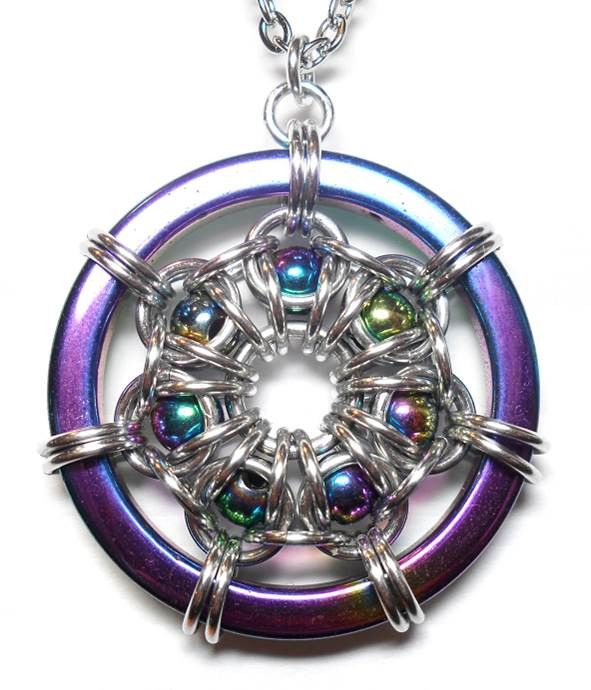 $47.00
$0.00
Flower Power Chainmaille Pendant
Flower Power Chainmaille Pendant
The Flower Power Chainmaille Pendant is a stunning chainmaille pendant that captures beautiful Rainbow Hematite beads within a larger Rainbow Hematite Ring.
Since Rainbow Hematite displays different colours at different angles, wearing the pendant frontwards or backwards instantly leads to two completely different colour combinations!
A one-of-a-kind stunning pendant measuring approx. 45 mm/1.78", comes with a chain.
 Please be aware that the colour, shape & size may differ slightly from the actual photo shown here.
Colours also may vary slightly due to the colour calibration of each individual monitor.
Any questions just ask, happy to help.