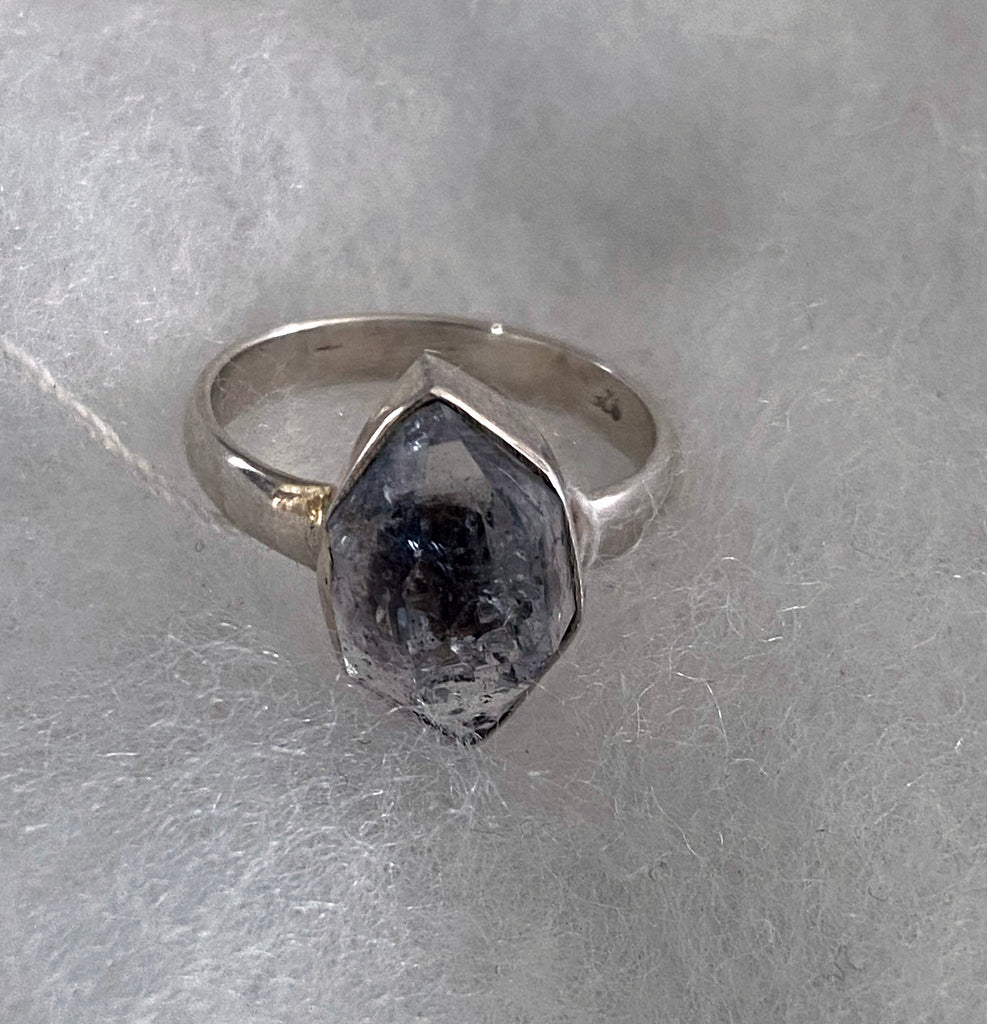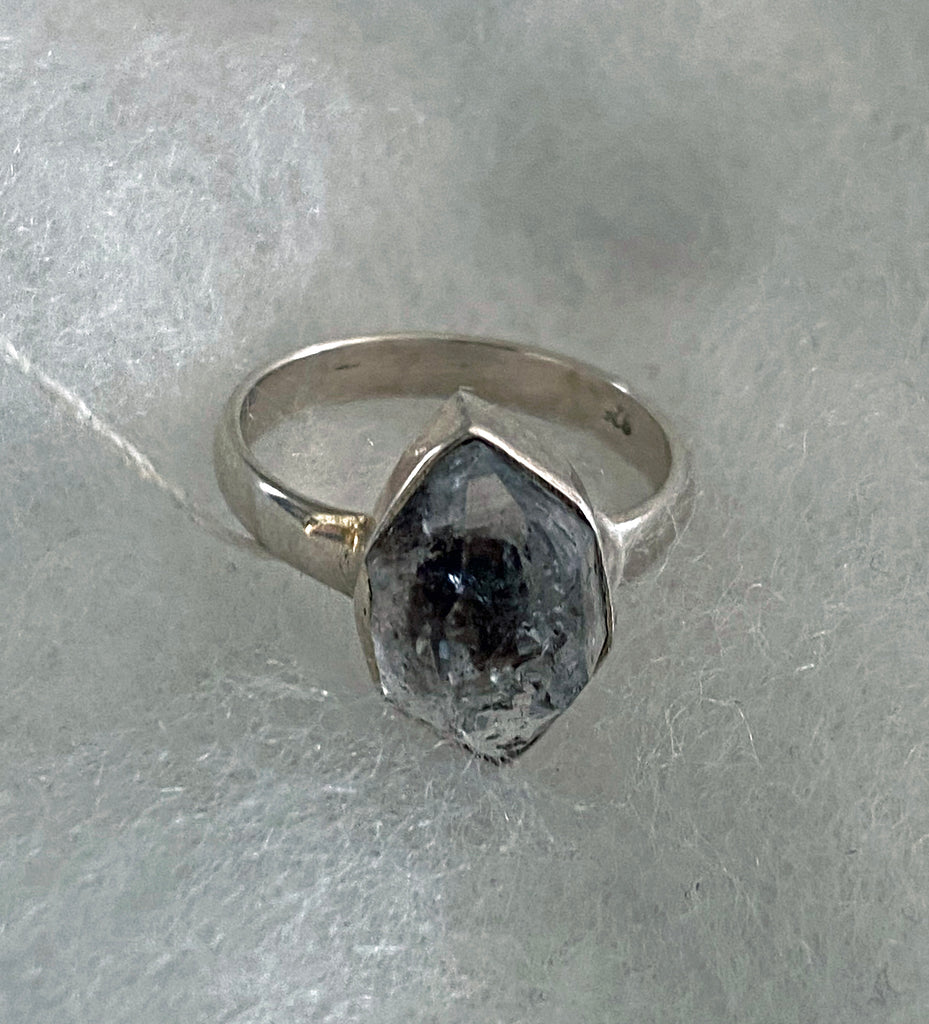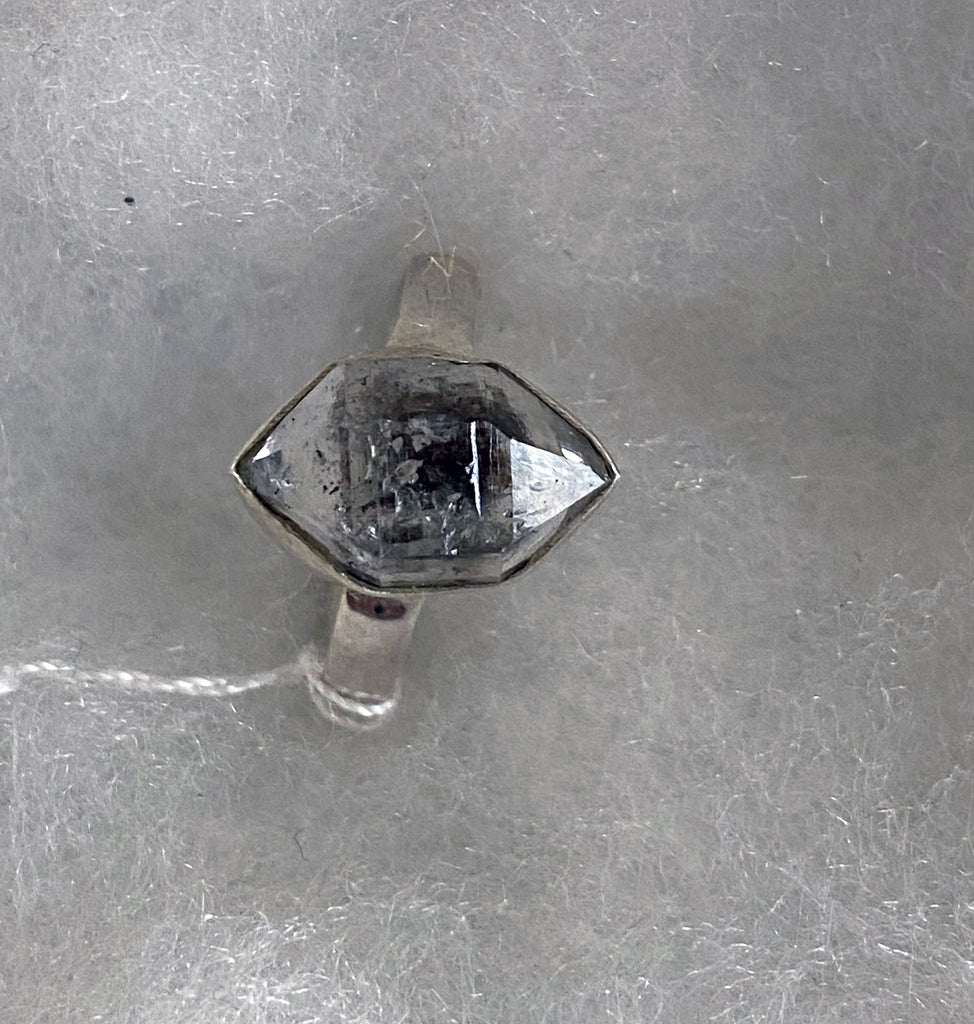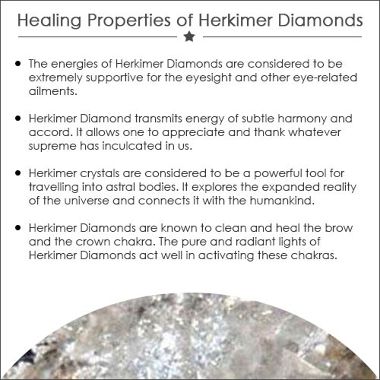 $37.00
$0.00
Herkimer Diamond With Black Anthraxolite Inclusion 925 Sterling Silver Ring
Handmade Herkimer diamond With Black Anthraxolite Inclusion ring, perfect for everyday wear.
Handmade polished sterling silver ring with natural Herkimer diamond with black Anthraxolite inclusion.
Herkimer diamond with black Anthraxolite inclusion set in an open-backed bezel of sterling silver
These uncut natural diamond crystal quartz sparkle like the brightest star in the night sky
Herkimer diamonds will vary in exact colour, shape, and size since they are natural.
Herkimer Diamonds are a special type of crystal quartz.
The "diamond" in its name is due to both the clarity and natural faceting, unlike any other crystal quartz.
These beautiful crystals possess a double termination of points and can have up to 18 total faces!
Gorgeous indeed!
Each piece of jewellery is handcrafted.
Our pieces are made with solid 925 sterling silver and genuine gemstones.
Herkimer Diamond Meaning:-
 Herkimer Diamond ring carries an energy of delicate harmony and an understanding of the essential being within the self.
Herkimer Diamond assists in meditation by clearing the body-mind system and allowing for total relaxation and expansion of the Life energy.
It opens the higher chakras and helps one to remain focused on the meditative state.
Herkimer Diamonds are the perfect stone to clear the chakras and opening up the third eye and crown chakras.

This powerful stone allows you to reach the highest ascension level and allows spiritual flow. 
Primary Stone:  

Herkimer Diamond

Metal Type:

 

925 Silver
Colour:  Clear/White

with black Anthraxolite 

inclusion

Style:

 

Ring
Design: 
Stone Weight (Ct): 
Weight (Gms):

 

3.1

Size (mm):  approx: 9mm x 15mm
Ring Size (US):

 

7
Please be aware that the colour, shape & size may differ very slightly from the actual photo shown here. 
Colours also may vary slightly due to the colour calibration of each individual monitor.
Any questions just ask, happy to help.