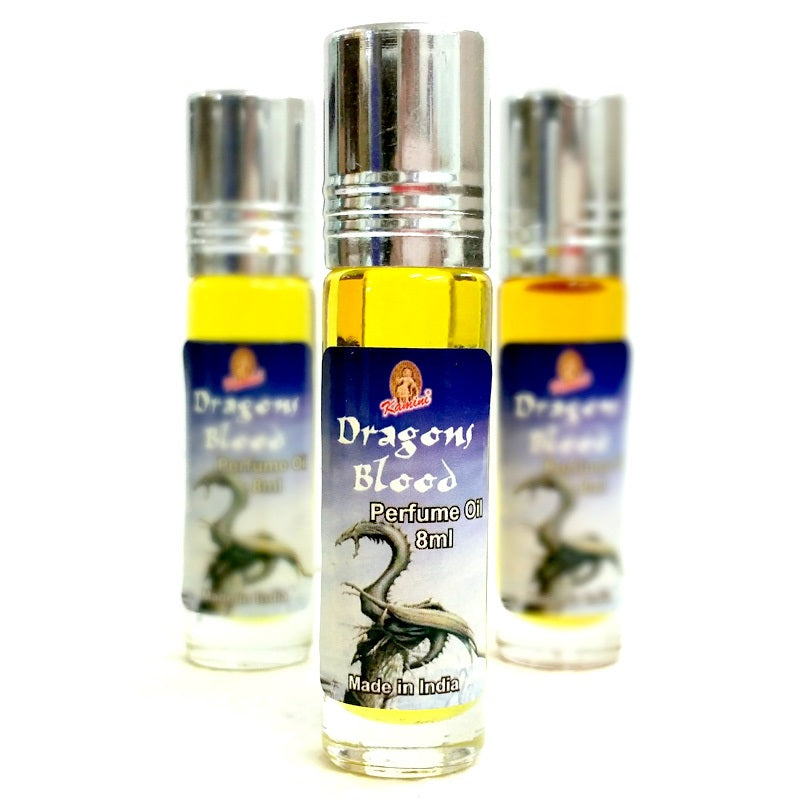 $8.00
$0.00
Kamini Dragons Blood Roll On Perfume Oil - 8 ml
Kamini Roll On Perfume Oil Dragons Blood - 8ml Bottle
 This Dragons Blood perfume oil by Kamini is made from a blend of pure essential oils and high-quality aromatics that offer a distinctive lingering fragrance designed to be different from the ones you've worn before.
It's intended to illuminate and bring forth your desire to succeed and smell fresh all day long while still attaining admiration from your friends and family for smelling so freakin' good!
This Dragons Blood perfume oil is chemical-free and void of alcohol and is made from only the highest grade aromatics. This means it's safe to wear all day long and is a great switch from mainstream deodorants and colognes. 
The liquid is contained in a strong cylindrical glass container, with a tight covering to ensure safe-keeping as it prevents the liquid from spilling or leaking due to an impact or mishandling.
Used for love, protection and exorcising negative energies, Kamini Dragons Blood Perfume Oil is a powerful, ancient scent that brings clarity and balance whenever used.
With this perfume, add a drop or two to your skin and feel its healing and cleansing qualities work its magic.
Please be aware that the colour, shape & size may differ slightly from the actual photo shown here.
Colours also may vary slightly due to the colour calibration of each individual monitor.
Any questions just ask, happy to help.