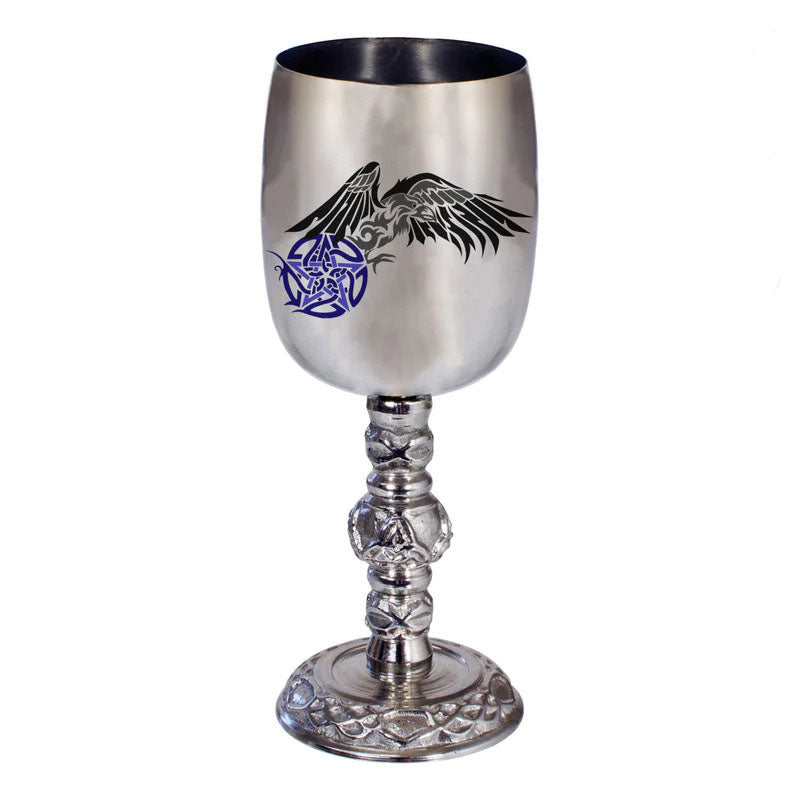 $22.00
$0.00
Raven and Pentacle Chalice
Our magical raven and pentacle chalice is perfect for any witches' or pagan's altar. This food-grade, stainless steel chalice has been imprinted with the imagery of a Celtic knot work pentacle accompanied by a raven. The chalice's intricate molded stem adds a touch of old-world refinement to this unique ritual tool. The stem of the chalice is also adorned with three Triquetras and Celtic knotting, bringing further magical detail to its presence. Each chalice is felt lined on the bottom of the stem to protect the surface of your furniture and your altar when using it.
The chalice is of course not black inside as in the photo, this blackening serves here only for better recognition of the upper edge.
Size:
 approx. 17.78 cm x 5.71 cm (7.0" x 2.25")
Holds:
 approx. 237 ml (8.0 oz)
Chalice is food safe. Hand wash and dry. Not dishwasher safe.
Please be aware that the colour, shape & size may differ slightly from the actual photo shown here.
Colours also may vary slightly due to the colour calibration of each individual monitor.
Any questions just ask, happy to help.