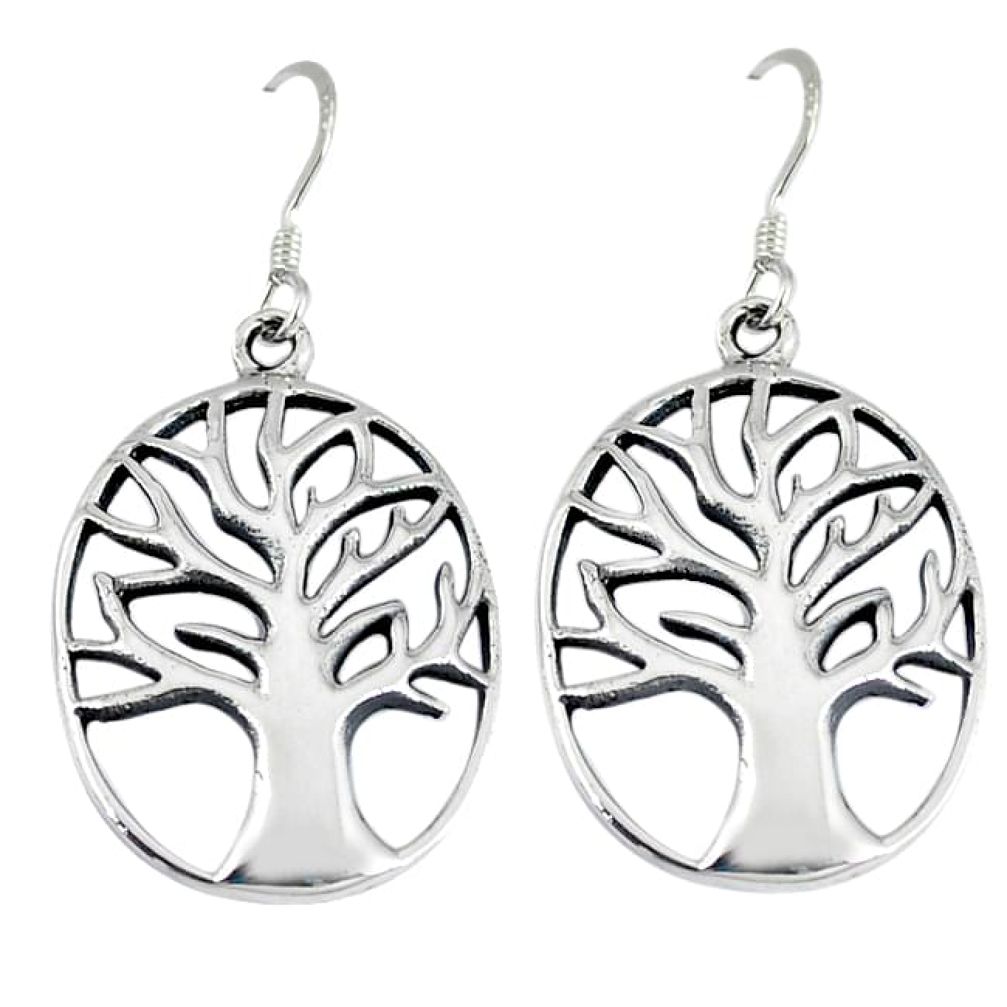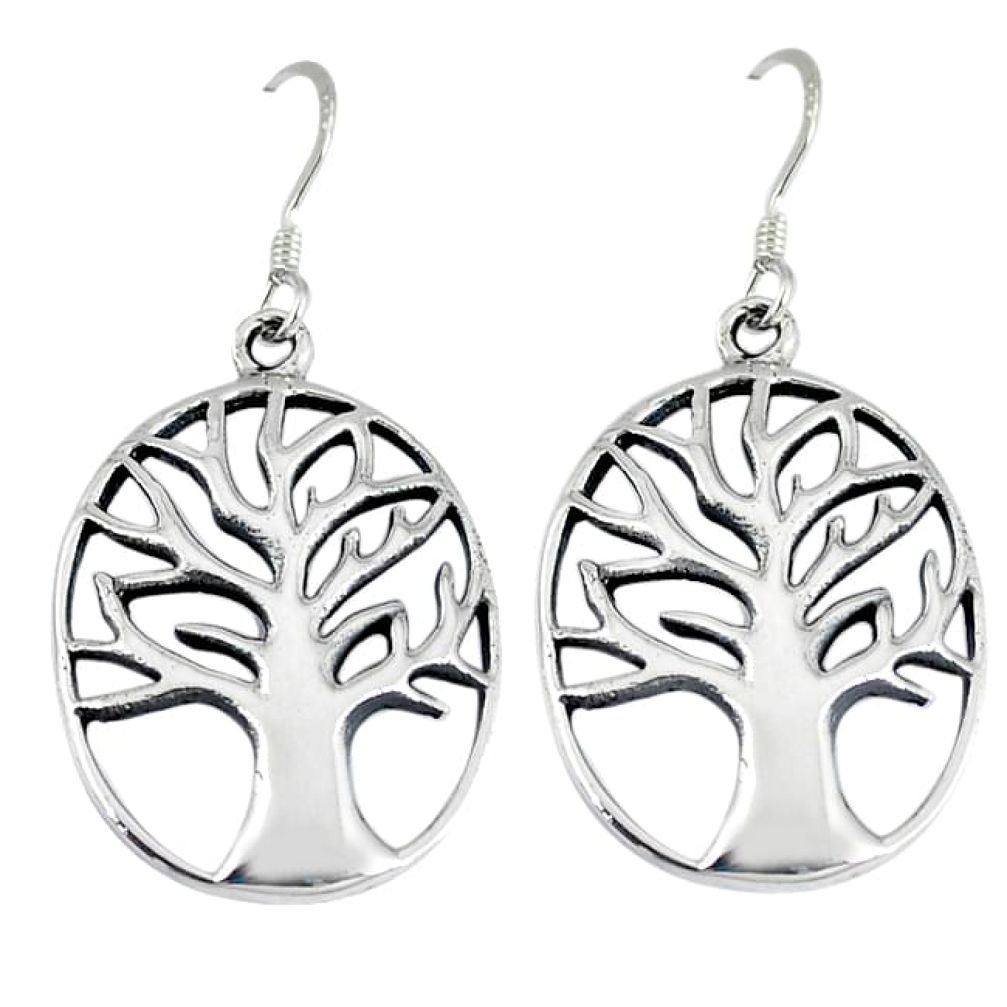 $24.00
$0.00
Tree Of Life 925 Sterling Silver Earrings - 1278
 Tree of life earrings.
Yggdrasil charm.
These silver tree of life earrings feel solid yet light to wear
The ear wire is also made from solid stamped 925 Sterling Silver.
These earrings would also make a perfect gift for someone very special.

These small unique, and handmade earrings measure approx. 35 mm in diameter length.

This product is made hypoallergenic with pure 925 Sterling Silver and is nickel, lead and cadmium free.
Tree Of Life Meaning:
Celtic Tree of life is an ancient symbol of the Druid priests.
The Tree of Life symbolizes a connection between parents and ancestors, it helps to build strong family relationships, based on peace with generations, who were the roots.
The Tree of Life ring can help to obtain a lasting connection with offspring, giving them strength and vitality.

The Tree of life Viking earrings is a talisman for those who want to perceive the wisdom of the world, especially those who seek to comprehend the secrets of magic, the Druid priests.
The Tree of life symbolises the energy, the life inside you and this big rooted oak tree ring will inspire you for healthy long life.
This silver Celtic talisman is to help you to gain more energy for daily life and work.

These silver earrings are a perfect gift with meaning and as well as being a protection amulet.

Primary Stone: 
Metal Type: 925 Silver
Colour:  
Style: Earrings
Design: Dangle
Stone Weight (Ct):  
Weight (Gms):  4.26
Size: (mm):  approx. 35 mm
Please be aware that the colour, shape & size may differ slightly from the actual photo shown here.
Colours also may vary slightly due to the colour calibration of each individual monitor.
Any questions just ask, happy to help.