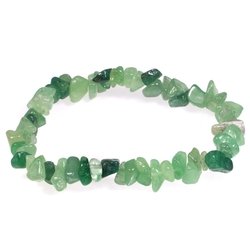 $9.99 AUD
$0.00 AUD
Green Aventurine Gemstone Chip Bracelet
Green Aventurine provides strength, confidence, courage, and happiness.
It renews one's optimism for life and pushes us to take action to acquire what we want in this world.
This stone urges one to get out of their comfort zone and take on new opportunities.
Allow this bracelet to take you on an adventure and help you grow as an individual.
Please be aware that the 
colour, shape & size may differ slightly from the actual photo shown here.
Colours also may vary slightly due to the colour calibration of each individual monitor.
Any questions just ask, happy to help.