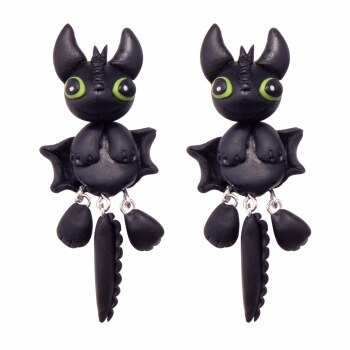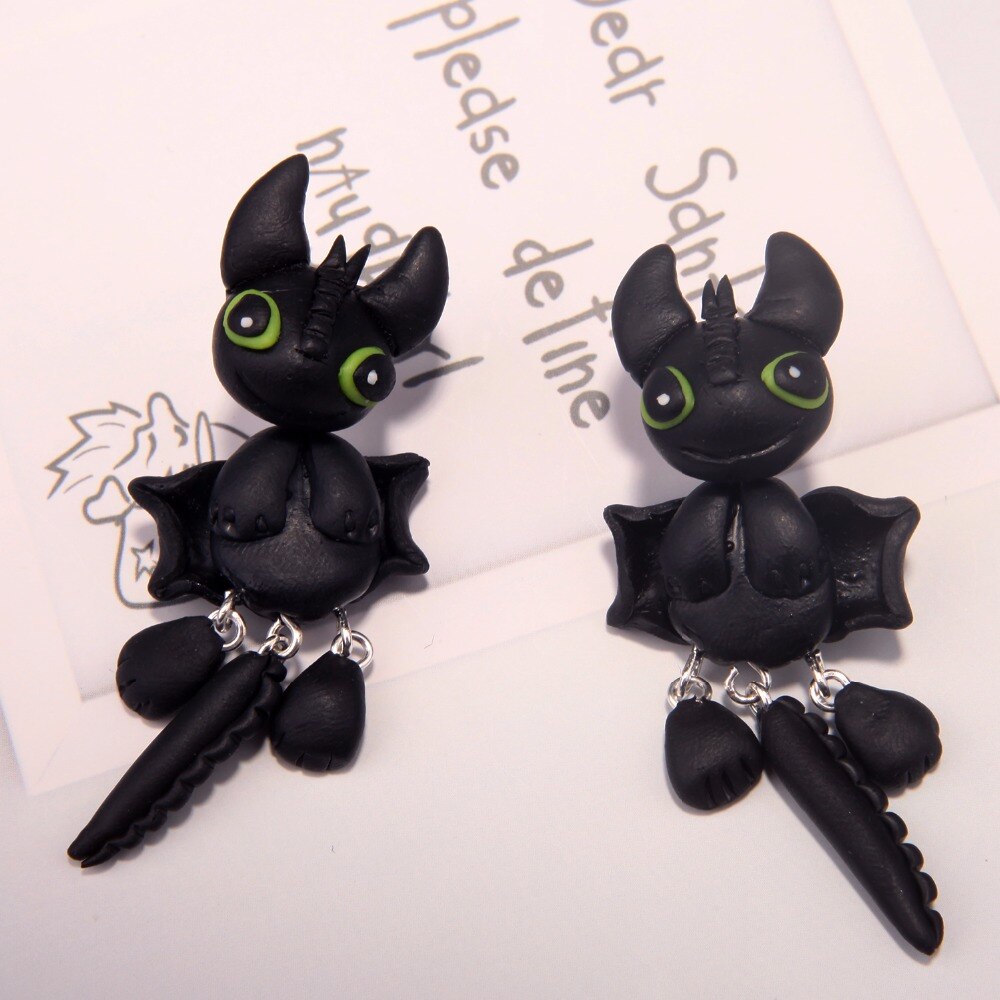 $19.99 AUD
$0.00 AUD
Toothless How To Train Your Dragon Handmade Polymer Clay Earrings - 100% Handmade Polymer Clay
Now you can wear your own Toothless with you!
Handmade earrings in polymer clay, clinging of your ears.
They are totally handmade, nothing is painted.
We use 925 Sterling Silver for the Ear posts.

This is a handmade product, so this may have small differences from the picture.

Please, take care with the wings, tail, and scales, they could be fragile if you hit them or make too much pressure.

These earrings are made only for normally pierced ears.
Please be aware that the colour, shape & size may differ slightly from the actual photo shown here.
Colours also may vary slightly due to the colour calibration of each individual monitor.
Any questions just ask, happy to help.